Immersed in Nature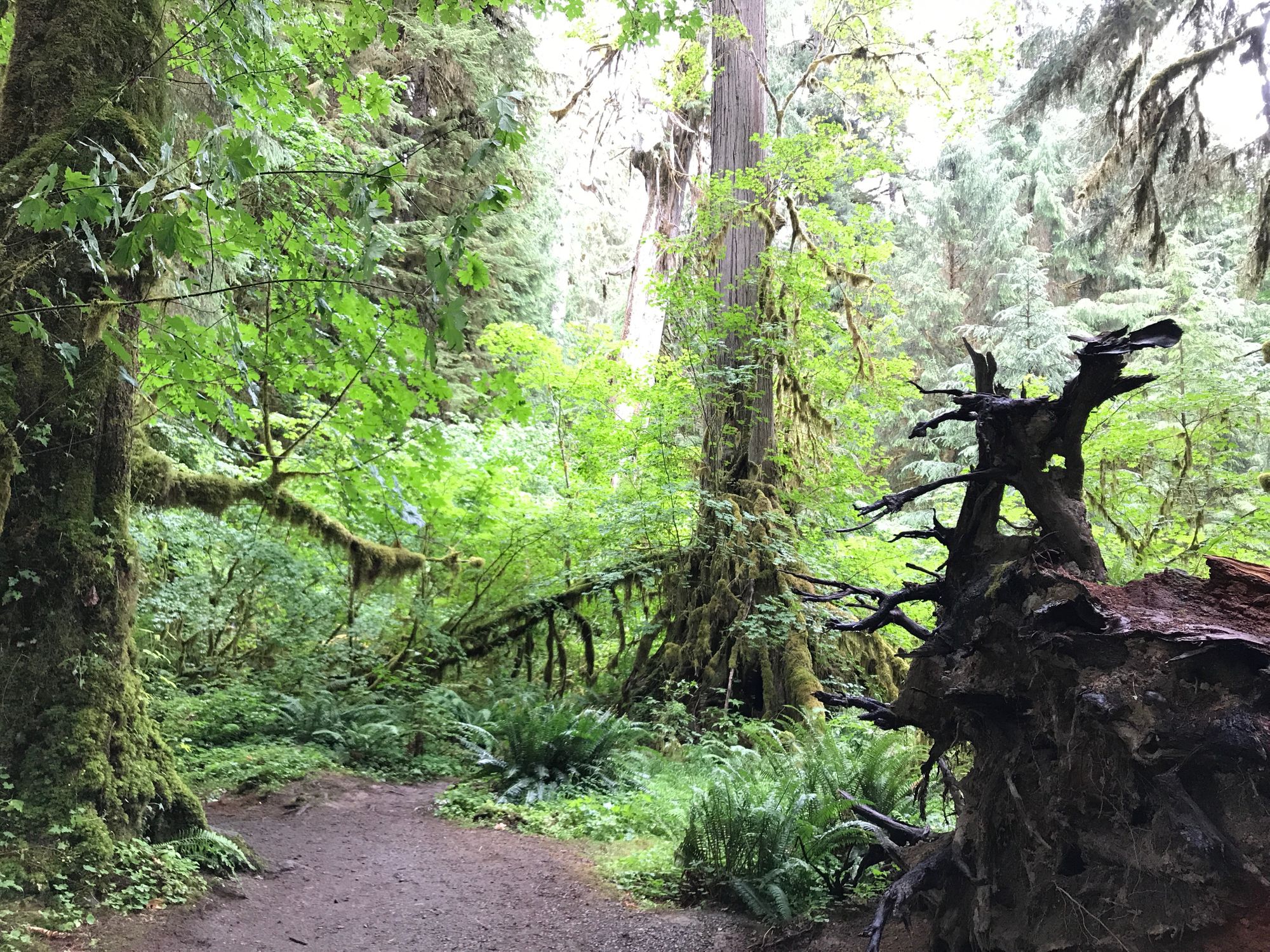 Activity: weekent trip to Olympic National Park
Location: West Washington
Time Spent: 2.5 days
Price: ~$220
Web: Government Website
Just 3 hours from Seattle (5 hours if you take the ferry on a busy day, so I recommend just driving down highway 16) is the grand Olympic National Park. This park encapsulates an area of 1400 square miles, so it's huge! There are beaches, small towns, campgrounds, hot springs and even a mini rain forest. We first headed for Lake Crescent on a Friday evening, passing by Port Angeles but ignoring it so we could visit it on the way back. We stayed at an Airbnb cabin very close to the lake.
On our second day, we headed for the Sol Duc Hotsprings Resort Campground, which is rated as one of the best places to camp in the park. We did not have a reservation but took the risk and were lucky enough to find an open spot. Locals reserve spots 3 months ahead of time here. Since July is a very warm month in Washington we only brought an air bed and a blanket to sleep in and did not run into any issues. There were also hot spring pools in the area, available for a reasonable fee, but were way too crowded to even try to go in.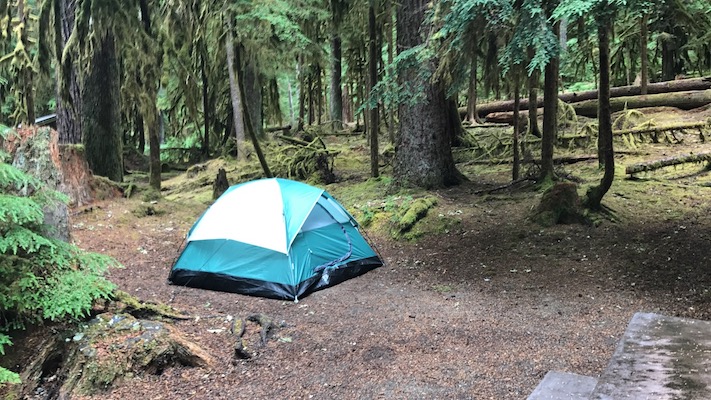 During the same day, we visited the Hoh Rain Forest and stopped by a local clothing shop. The shop was run by a lady that moved there from Seattle when she got married. I bought my favorite t-shirts and hoodies from here, so I definitely recommend you stop by at this hidden shop (it's not on Google Maps). The trails in the rain forest were amazing, the trees went up hundreds of feet. Later that day we visited Ruby Beach and ate some decent hamburgers in Beaver. On our last day, Sunday, we packed up and drove to Port Angelas. It was just like any other city except with an emphasis on tourism. We had the best brunch at a place called First Street Haven before heading back to Seattle. The journey consisted of a lot of driving, around 5 hours a day, which was tiring. But it wasn't that bad as all roads went through nature and were all open.
I should have split all these various experiences into their own post to provide more detail but didn't have the time. Maybe I'll to that later.
Personal Score: 10/10